In this column I'll include any breaking news, such as information on upcoming releases or tours.


June 10th, 2003 - The Release of Metafour
After 2 years of not touring thru-out the country and having to find a new lable, Slaves On Dope have come out with a new album; Metafour. Today it was released thru Bieler Bros. Records. So go out and buy it.
New Blood Tour
4/1/01
The guys will be headlining their first Tour starting April 6th in Toledo. Along with them will be Factory 81, Drowning Pool, & No One. Check out my Show Reviews/Tour Dates page for dates.
Ozzfest News
3/22/01
Though the guys have been confermed for Ozzfest they will not be appearing on it this year. This is the statement they released to the press.
"We will not be appearing on the Ozzfest 2001 tour. We thought it would be unfair to all of the fans to see a 20 minute set rotating on 2 stages. They deserve a lot more from us so we are doing a headline tour starting in a week and will follow it with tours and shows that showcase our band. As fun as Ozzfest is for us on a personal level, it isn't the best place for the fans to see what the band is all about."
New Slaves On Dope Contest
2/25/01
This is an open contest for all artwork that has to do with slaves on dope.
ex- portrait, caricature, cartoon or any form you can think of.
It can include the record cover, or original artwork but it has to do with slaves on dope.
send in your entries and the winner will recieve a brand new snowboard.
For more information go to the official site by clicking the link below.

Ozzfest Second Stage Live
2/24/01
On March 27, 2001 Ozzfest Live Second Stage will be released. It features Slaves On Dope's Live version of "Pushing Me" recorded in Phoenix, Arizona and Soulfly's track "Pain" featuring Jason Rockman on guest vocals. Along with this C.D. full of second stage acts (and one track by ozzy) there is a second C.D. The previous release and now re-released Ozzfest Live! C.D. For the track listing and cover art check out my Discograpy page.
Slaves on Dope To Play Sundance Film Festival
01/16/01
Slaves On Dope will be appearing at the Sundance Film Festival on Monday, January 22 in Park City, Utah. The band will be headlining The Los Angeles Film Commission's yearly party being held at Harry O's.
-taken from divinerecordings.com

Slaves On Dope have been confirmed for Ozzfest 2001.
Slaves On Dope on Sno-Core Rock 2001
12/07/00

Slaves On Dope are going to be on Sno-Core Rock 2001 with Fear Factory, Kittie, The Union Underground, and Boy Hits Car starting January 19th. Check out my Review page for dates. Or click on the Animated picture above to go to the official site.
Nativity In Black 2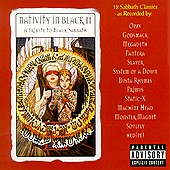 Slaves On Dope covered Black Sabbath's "War Pigs" for Nativity In Black 2 that will only be released in Japan.
Slaves On Dope on Blair Witch 2: Book of Shadows soundtrack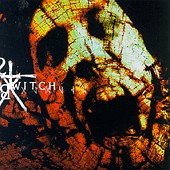 "Stick It Up" (track 8 off Inches From The Mainline) is featured on the Blair Witch 2 soundtrack. The guys said that they were simply asked and they agreed to do it. All die hard fans will be picking that C.D. up. I know I will.
Slaves On Dope on Poison tribute album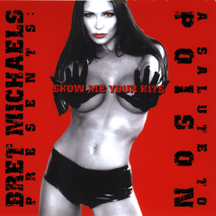 Slaves On Dope cover "Look What The Cat Dragged It" on Show Me Your Hits a Poison Tribute Album. EVERY reviewer has dissed the C.D. (even Kevin said the C.D. isn't worth buying) but have given praise to Slaves for their version. Even the members from Poison think it's the best track off the album. Rock on guys!